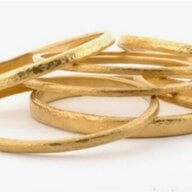 Joined

Jan 26, 2003
Messages

21,849
When a friend of mine was finishing her MSW (master's degree in social work) her second year internship was at DCF (The Department of Children and Families), child protective services, here in Connecticut. We often discussed the impossible dilemmas that social workers faced when attempting to place children safely. There was no money. There were no safe homes. There were no laws to protect the children. And most of all there were no social workers to go out and actually work with any of the impossible, totally impossible, situations because each one had about 60 impossible cases assigned to her. No one wanted to pay extra taxes to help poor children here, believe me. My friend once said she felt she had to choose between placing a child with a monster or a horrible dragon.
Tomorrow my daughter is attending the funeral of a friend's one year-old son. She was in special education with the child's mother in high school. The mother lost custody of the child not too long after he was born and the child was taken by DCF. He died in foster care on December 3. No one knows how. I will attach links of the news story.
News12...
http://connecticut.news12.com/news/police-probe-death-of-1-year-old-boy-in-foster-care-1.12701864
The Hartford Courant...
http://www.courant.com/breaking-news/hc-baby-death-bridgeport-police-20161203-story.html
AGBF