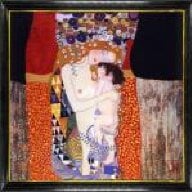 Joined

Mar 29, 2008
Messages

4,442
If there is a thread on this topic already, please feel free to link it.

Have you seen the movie?
Are you going to see it?
What did you think about it?
How did it make you feel?

My daughter took me to see it on Mother''s Day. I thought it was fascinating. I thought the concept was genius. I''ve been reading a lot about the babies that were chosen, the circumstances of their families and other thoughts of the director after observing the babies growth. So very interesting that he found the baby in Namibia to have been the most content.