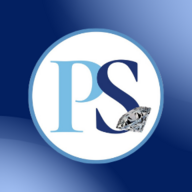 Brilliant_Rock
Staff member
Premium
Joined

Apr 19, 2008
Messages

1,428
The avatars did not migrate well.
To upload a new avatar go to My pages -> My account - >Edit -> User Profile in the Profile picture section.
Click on "Choose File" ( 100 x100 pixel is the optimum ). Find you avatar.
then click on Update.
Finally click on submit at the bottom of the page.
Your avatar should be all perfect again.
Edited - 7-20-10 Animated gifs will work. Make sure they are 100 x 100. Also make sure extensions ( jpg, png, gif) are lower case.
If you experience any problems or issues ,feel free to contact us by clicking this link.
https://www.pricescope.com/user/30782/contact