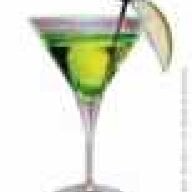 Joined

Nov 29, 2004
Messages

2,696
This month's topic is what do you do to motivate other people to maintain a healthy lifestyle? Helping others can also help to keep you motivated and on track.

My mom joined 24 hour fitness last week so we went shopping yesterday to make sure she had all the proper exercise clothes and also got her a bathing suit so she can do water aerobics. When she invited me to lunch I told her I'd only meet her if she exercised on Friday and Saturday. I told her to look into guest passes so I can go with her and get her to try some classes. Also my dad comes over for Sunday dinner, so last week we decided to start walking after dinner. I have to walk a lot slower so he can keep up. So hopefully he will improve. I told him he needs to try to walk 2 nights during the week. We walked for 40 minutes tonight.

As of right now I don't have any lunch conflicts so I should be able to get in workouts everyday. Total Body tomorrow, Yoga Tuesday, my own workout on Wed, and my SLAM class on Thurs. Maybe I can squeeze in some evening walks too on Tues and Wed.