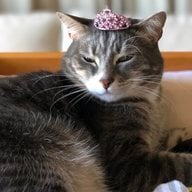 Joined

Aug 7, 2019
Messages

408
Hello fellow jewelry lovers,

Given my habit of admiring gorgeous pieces of jewelry both inexpensive and insanely expensive, it has often crossed my mind that even if I owned one of these pieces valued in the millions, I wouldn't feel comfortable wearing it. I live in a pretty safe place, but regardless, I think that a very expensive piece of jewelry turns you into a walking target or you might spend too much time worrying about losing it rather than enjoying it. It's like over a certain price point, the piece of jewelry becomes a burden rather than a joy.

What are your thoughts on this topic fellow Pricescopers? At what price point do you draw the line?