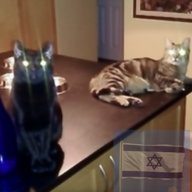 Joined

Jun 8, 2008
Messages

51,499
I have seen the power of PS dust and I am asking for some now if possible for my dh. A few weeks ago he was diagnosed with a melanoma on his thigh and he is having surgery next week. The cancer specialist says we caught it early (stage 2) and he will be fine but I am nervous all the same so if we could get some PS dust it would be much appreciated!

My dh has been going for skin checks every 6 months because he has a history of basal cell carcinomas which are no big deal, not invasive, and removed by our dermatologist. This past June our derm recommended that my dh go for high resolution photographs called mole safe due to the fact that he has so many of these on his body and it would be easier to keep track of them this way. So, in July, he went for the mole safe test and a spot was flagged as suspicious unbeknownst to us. Our derm's office called us in August (not sure why it took almost 6 weeks for them to call because my dh was told after the mole safe test that he would be contacted with the results and we did not call them because of that) and asked him to come in for a biopsy. The biopsy revealed it was a melanoma and our derm referred us to the cancer specialist with whom we consulted this past Monday and the surgery is scheduled for next week.

I know PS dust will work its magic (along with the surgeon of course)!
Thanks so much!!