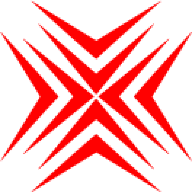 Joined

May 3, 2001
Messages

7,368
Well, like a bad penny this often debunked product has made it to the big time with an appearance on the Shark Tank where Mark Cuban has become the investor in a company making what many in the trade consider to be completely impossible. Making diamonds from the cremated remains of loved ones.
According to the couple who pitched the idea to the Sharks, they are looking for $27,000,000 in sales this year. You can read the article from Rob Bates of JCK magazine here:
https://www.jckonline.com/editorial-article/ashes-diamonds-shark-tank/
The article also links to a report by Robert James claiming the claims are a complete Fraud, and of course, a link to a page on the Eterneva website purporting to show the actual science behind the claims.
Personally, I find the idea more than a little distasteful, even if it is true. If they are doing twenty seven million dollars in sales though, it is clear that I have greatly underestimated the market for such things. I will keep my wonderment in check though, as I remain unconvinced that it can be done and even it possible I would not turn my lovely wife into a rock if she is rude enough to precede me in traveling on to the next life.
Wink