Some time back, I had asked around about ASET images for a Royal Asscher but couldn't find any.
I've since had an opportunity to see one and take a few photos with my iPhone and a handheld ASET.
Seeing it in person helped me better understand the effect of the 5 pavilion facets. It makes for surprising fire throughout the stone. Very different from the broad flashes in generic Asschers. Lots of glittery pinpoint fire and "needle line" flashes. It's a more sparkly, colorful light show than I expected.
The design is intricate, stunning and hypnotic IMO. There's a lot going there and I agree that it is better appreciated in larger stones.
So, for anybody who's curious, this is what they look like.
@Karl_K
@Jimmianne
@kenny
@OoohShiny
....thought this might interest you all.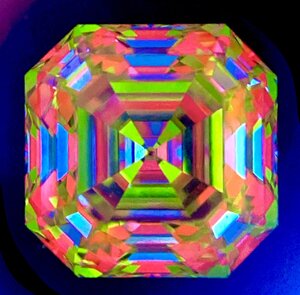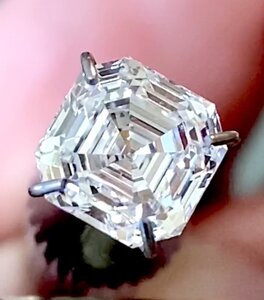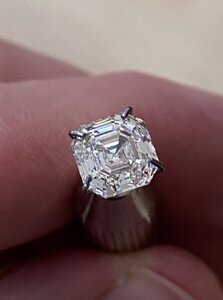 Last edited: