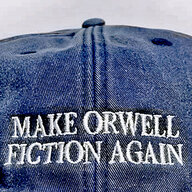 Joined

Apr 30, 2005
Messages

30,617
This poll is not to preach or judge, plenty of that in other threads.

Yes, granted, some aren't getting vaccinated because of their doctor's advice.
Others aren't getting vaccinated for a long list of reasons I won't attempt to list.

This poll is not to argue about reasons to get, or not get, vaccinated.
This poll is just to discover the number of YESes and NOs.

To encourage voting and make it safe for everyone to answer honestly, I've set up this poll so nobody can see how you voted.
Also if you vote NO now, you can change your vote if you get vaccinated in the future.
This poll closes in 3 years.
Last edited: