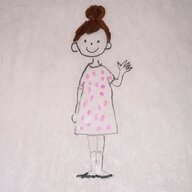 Joined

Feb 2, 2016
Messages

9,637
If you are married or in a committed relationship and you dream do you stay faithful in the dream?

As an example, I had a dream about my husband's cousin recently but even though we hugged in the dream I thought to myself, this can't go further since I'm married. Just to be clear, I don't have any romantic feelings for him and don't even know how he popped up since I haven't seen him in months.

When you dream, do you have dreams where you know it isn't real life and go ahead and have a little fling or a little naughtiness?