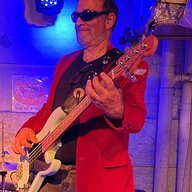 Joined

Jan 7, 2009
Messages

7,988
This freaked me out today.
The phone rings, and a guy asks to speak to David.
"That's me", I answer.
"I'm calling from Google maps to find out your hours on Christmas day."
So I ask the guy "where are you calling from?" ...I wanted to know which google office he was in.
"I'm calling from Google maps"
" Is this a person, or a computer" I ask- and honestly, I could not tell which it was.
"I don't understand your question" answered what I now understand, was the computer.
We're so screwed here......I mean you can't even tell if it's a human or a robot on the phone......