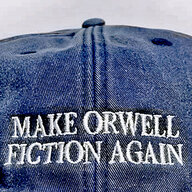 Joined

Apr 30, 2005
Messages

28,955
http://www.fancydiamonds.net/view_diamonds/5524.htm
This marquise just appeared.
0.04 ct Fancy Vivid Green Blue, VS2 per vendor.
(I already own the pear below)
http://www.fancydiamonds.net/view_diamonds/4679.htm
Look how well it goes with my 0.08 ct pear.

Even though my Pear is 8 pt and the Marquise is only half that weight, they are almost the same length.
The pear is 3.29 mm long and the marquise is 3.22 mm.
So the marquise is actually larger than it appears in this comparison pic. (Both vendor pics)
My pear is Fancy Intense Greenish Blue.
The marquise is Fancy Vivid Green Blue.
Not an exact match but very close.
In spite of the price it just seems like I should grab it since this match is so improbable.