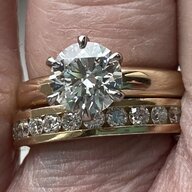 Joined

Feb 27, 2007
Messages

23,540
Okay, so it's April 4th and it just dawned on me I didn't start a new thread.

Are you getting excited for spring? I sure am. I want to get out there walking after supper. I had been far too sedentary this winter and it's time to change that. My race for the cure walk is only 4 months away so I'd bet my tennies ready for walking.
What plans do you have for the spring? More or different exercise? A different eating plan?
Thing2of2, I hope your BodyPump class was fun and gave you a great workout out. I posted more in the March thread about my iPhone.
Deegee, how are you feeling today? Is your jaw feeling better today?
Take care.
Marcy