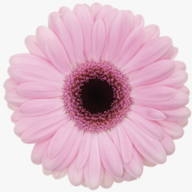 Joined

Nov 27, 2011
Messages

507
I had about 50 pieces of jewelry I wanted looked at to verify specs to sell so I visited the Resources section of PS to find an appraiser.

Patrick Davis was responsive, knowledgeable and kind. Unfortunately, he had to reschedule our appointment and I wanted to get my things looked at sooner. I would definitely suggest contacting him. He recommended another appraiser, but they had poor Yelp reviews so I decided not to contact them.

I also contacted Vicki L. Adams (this was actually the 2nd time I've contacted her). Basically her reply, again, was that she charged a 3 hour minimum and would be too expensive for me. I would NOT recommend her.

Then, I contacted Thom Underwood. He was prompt to reply but was closed for a week or two due to covid. He recommended Cal Coast Jewelry Appraisers in Carlsbad. I called them on my drive from San Diego to Orange County and they were able to take me right then. They have the owner and two others appraisers. They are thorough, knowledgeable and so sweet. I was in their office for over 4 hours. I tried to limit my questions to let them focus on my items, but when I did ask they weren't bothered and responded accordingly. I would definitely recommend them!