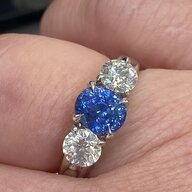 Joined

Feb 29, 2012
Messages

9,358
First off, they are pretty much how I sound in my accent lol. Thought I may have a bit more of a Cajun inflection now.

We just started it tonight and I had to bow out because it's too much grief for me. (Friend's best friend dropped dead Friday leaving bereaved husband and 3 young teens, loss to the community, 45 years old,etc. services on Thursday).

But, DH and I know all of this drama well because he trained at charity hospital in New Orleans during med school and we left the city in the mid 1990s because of the crime. The shootings. The stabbings. The meat cleavings. Murder capital of the United States.

I'll probably pick it up at a later date.