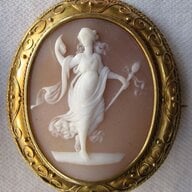 Joined

Apr 17, 2002
Messages

3,864
I have a thing for Art Deco diamond-set platinum ladies' watches. Used to be nobody wanted them, and you could get them for a little more than the melt value of the platinum. These days they're more widely appreciated, but if you hunt, you can still sometimes find them for a reasonable price. Usually they need work—the watch face is often faded, the crystal needs replacing, the watch doesn't run—which can be costly. But I recently found a gorgeous one in beautiful condition, running and keeping good time—and it even has its original light blue grosgrain ribbon watchband with a platinum clasp!
Anybody have any of your own to show?
Here's my new one. The case has a patent date of July 26, 1921. Just a few weeks until its 100th birthday! (Of course, the case was probably made after the patent was issued, but definitely in the 20s.) It's set with single-cut diamonds and what looks like calibre-cut black onyx.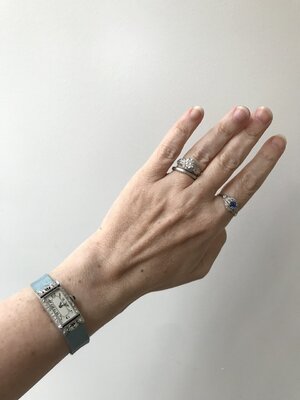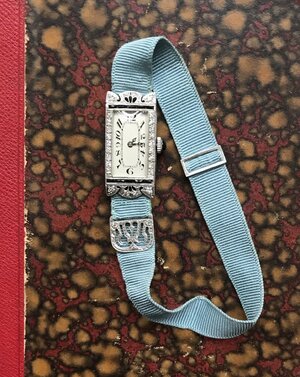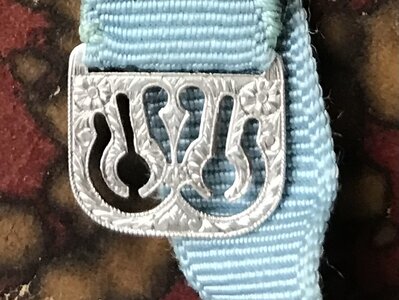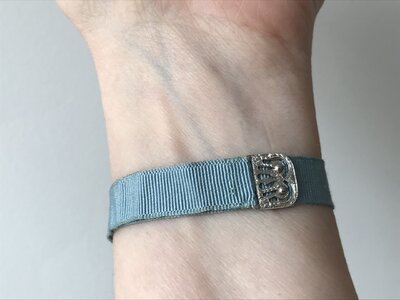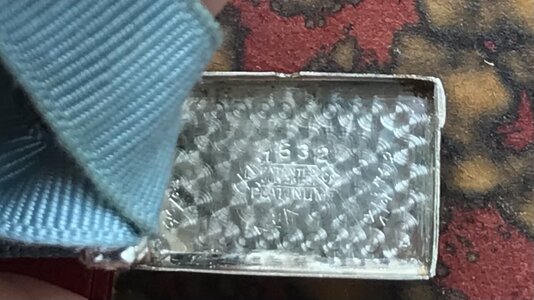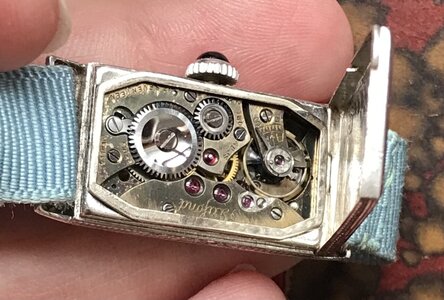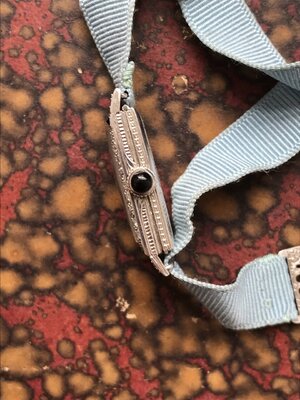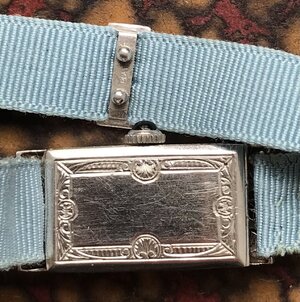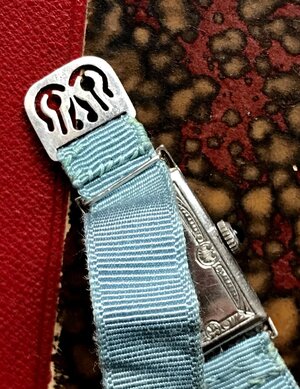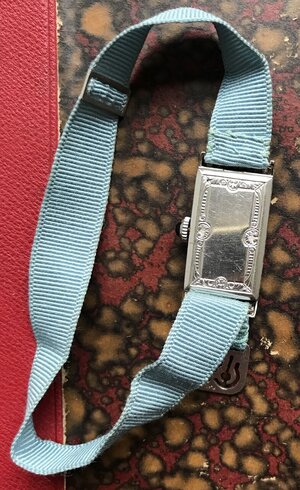 Here's my whole collection so far (I have one more on the way, a rectangular 1920s one with calibre sapphires).
The larger ones with sapphires are probably from the 1920s, and the little ones are probably from the 1930s. The second from the right is inscribed "Edith 1934."
None of them keep good time except the one with the light blue band. I'm thinking of making the others into a necklace or bracelet, probably without getting the mechanisms fixed. I would do it in a reversible way, so they can go back to being watches in another century. And if I do make a necklace or bracelet, I might take out the mechanisms, keep them someplace safe, and fill the cases with photos or fabric or something.
What do you think?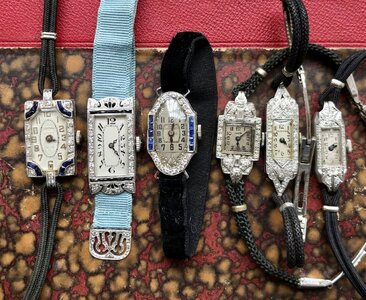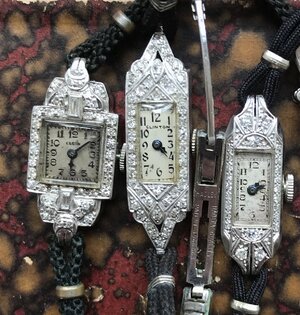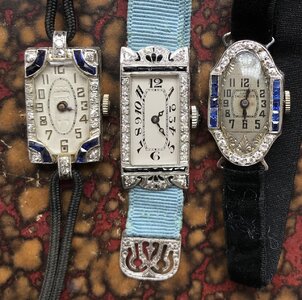 Please share yours, if you have any!