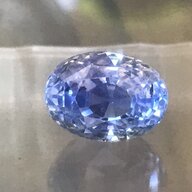 Joined

Jul 14, 2020
Messages

105
So on the hunt for wedding bands I was sidelined by the most amazing emerald ring made by DeMer. Gobsmacked. (First photo)
Which led me to Art Masters .... (second photo) - I cant begin to share the amazing designs they have there.
Does anyone happen to own one or a set (Omg) they would be happy to share?
I'm afraid the price tags on these pieces reflect the artist (And the brand) rather then the actual value of the piece itself... but then I'm an artist myself so having something so original really speaks to me (which is surprising because I have never like modern style jewellery this seems to be a mix of old design ideals and new materials in an exaggerated form).
the coloured stones in the black are driving me crazy!
I was just looking at means rings through Revolution and was drawn to their black and ones (I can't remember the specific name for the metal - can't they make it easy for us laymen?)
*Third picture*
My hubs prefers the wood inlays as he is a carpenter.
They have some amazing designs themselves and aren't crazy in price.
So I was hoping to see if anyone would share their black beauties if they have them and wether they love them or not so much?
** Here's hoping the pics show up in order from my phone - guess they are pretty self explanatory.