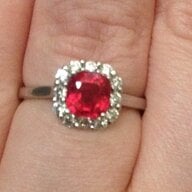 Joined

Mar 30, 2019
Messages

821
Hi,

Does anyone know of any affordable gem testing labs in the UK?
Previously I was using GCS and Pearl and Gem Lab but their prices are now getting too high - one has almost doubled their price in less than 3 years and another has increased their price by 30% overnight. Wait times for one is several days (which is ok) but another is up to a month.

It's getting completely unaffordable to get gems tested for lower cost items and even for higher end items, I feel unhappy having to pay so much, particularly as these price rises are not explained by the cost of living increases/inflation by which I am squeezed like everybody else.

Even the verbal option now costs up to 90 GBP including VAT (more than 110 US dollars). Some other gemstone testing labs have shut down their london sites since Covid so the choice is so limited. The one at the Assay office is not able to check for treatments for some stones.