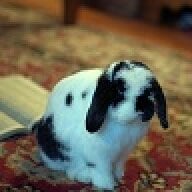 Joined

May 20, 2008
Messages

5,542
Ok, here''s a random topic for you ladies.

I don''t know why I thought of this, but I started to wonder if any of those pre-marital books are any good. You know, like "What To Expect When You''re Expecting" but for marriage. Haha. The ones where you''re supposed to ask your FI 1001 questions about his life. I know there are all these books out there, but really, are any of them decent? Or are they all boring things that you already knew? I''m not necessarily looking for one, but hey, if there''s a fantastic book out there I wouldn''t be against reading it.

Post any recommendations (or watch outs) of books you''ve read for the other BIW!