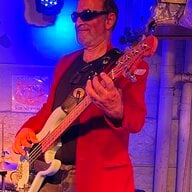 Joined

Jan 7, 2009
Messages

8,312
This game ( which admittedly I have not played) is insidious!!
It's bad enough that it's a shoot and kill game.
Bad enough it's played online so you have to watch for predators posing as kids.
But they also have the kids conned into buying "skins" which cost ...well, I'm not sure how much a single one is, but they come in $25 packs.
Then they offer these "skins" to the players for a limited time- buy by 7pm or you can't be Kyler Wren!!

Anyway, thanks for reading my vent- how do other parents deal with this?