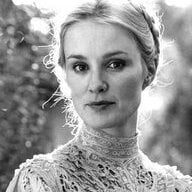 Joined

Apr 29, 2019
Messages

2,109
We have a nuthatch nest on the wreath on our front door. We've watched the babies grow. They are adorable and wonderful (we are smitten!)

Today they were out practicing flying for the first time. It looks like many of them (all?) didn't make it back into their nest and are now huddled together at the base of our front door. They were chirping up a storm as night was falling. Now it is dark and they are quiet but huddled together.

It is going to be unusually cold here tonight (mid 40's).

Should I do anything to protect them? My hunch is I should just leave them alone and let nature take its course whatever that may be. But gosh it is difficult. I shouldn't try to put them back in the nest, should I?

I've googled around and haven't found a definitive answer, but it looks like I should just leave fledgelings along.

Does anyone know? Any bird experts here?