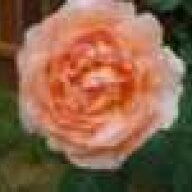 Joined

Jun 25, 2007
Messages

3,160
Within the last year or so, my husband has started dealing with anxiety. He's 40 with no previous mental health issues. It started creeping up on him during the tail end of a 2 year period of staying home with our kids, learning a new trade and transitioning back into the work force.
He tried managing on his own with some success - he meditates daily and plays music as a creative outlet - those help a great deal. He also recently started acupuncture and gets relief from that. But he needs something more. He's tried medication twice - the first did nothing, the second (zoloft) caused depression. It's starting to impact his ability to function. He's a developer and was given a 15 minute task at work but it took him almost 3 hours to complete yesterday. He's noticing he has to go back to his project manager and ask questions that he knows he should know the answer to. At home, I've noticed an inability to complete basic tasks. This morning, I left him to cut and butter waffles for our children while I blew my hair dry. I came out of the bathroom more than 5 minutes later and he was still standing over the waffles cutting them. I thought maybe he got distracted (kids are needy) but he had been working on it the whole time.
Yesterday was the worst day he's had. He had to leave work. He cannot articulate how he is feeling. He says his head is filled with fast moving thoughts but he can't even tell you what it is that he's thinking about. And, for the first time, it paralyzed him. He could not function at all. He called me and kept saying "I feel like I'm losing my mind." and I instructed him to tell his manager he was sick and had to leave and to call his therapist immediately. He called her and she instructed him to take a Xanax (the doc gave them to him a while back when he started zoloft *just in case*). He took them once before and it worked. Last night it didn't work. He sees his therapist this evening and they're going to try to get him to a psychiatrist with some urgency.
I am worried sick. It's to the point that it's distracting me from my work and it is an extremely busy time of year for me. I am the main income and must keep up at work. But, between picking up the slack, nudging him through life and worrying I'm about at my breaking point. I don't know what to do to help him or if I can even help.
Anyone have anxiety or have a spouse with anxiety and have any advice? We're really struggling.