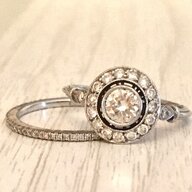 Joined

Dec 19, 2012
Messages

168
Hi all! I don't tend to create new threads and opt to share my collection sprinkled through various SMTB threads. But I'm so so excited to have an antique pear to call my own that I had to create a new thread to sing her praises and ask for advice.
I've acquired this beauty from Dolly on IG and looking to create a ring, but in true PS fashion have a million ideas swirling and would like any and all input on setting idea please!
The elongated shape is what drew me in, but also is what is making me hesitate as the proportions are making it look almost oval.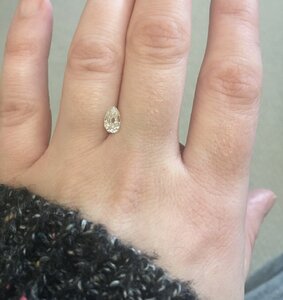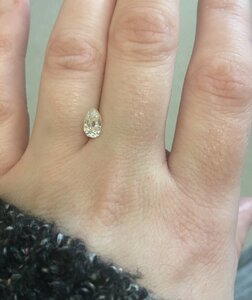 I am not in a hurry to get a setting into production as I need time to mull over what will become of her. My goal is to keep the elongated shape but also accentuate the pear shape if I could have the best of both worlds.
Styles I love:
Art Deco, antique, thin bands, simplicity
Not keen on:
Halos (with the exception of target style)
Thick bands and a lot of metal
This is the setting I had in mind when I bought the diamond, BUT at less than half the size of the inspiration, I'm really hesitant on how it would translate. Plus with the right side of the diamond being a little flat, I'm wondering if a bezel would be best to accent the overall pear shape and mask this inconsistency?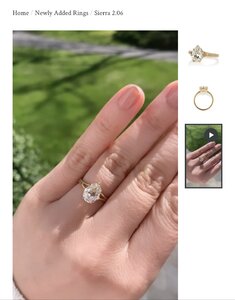 Something like this but a little more streamlined also piqued my interest: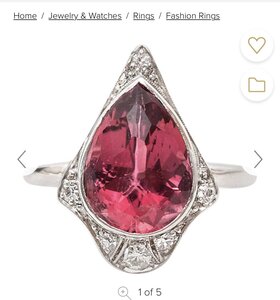 I have browsed through the pear diamond thread countless times but nothing has yet sung to me on how to best showcase this petite diamond. (.75ct, 7.00x3.50)
Any initial thoughts on something that would be a great setting for this chunky pear? Would love any and all thoughts!