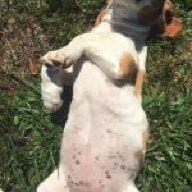 Joined

Dec 27, 2013
Messages

2,740
I'm wondering how many PS members carry pepper spray or other defense items. What do you consider are good ideas for personal safety? (Having keys ready before exiting car,etc.)
Would you consider wearing this? A different kind of jewelry....
This Anti-Assault Ring Is Perfect For Women Who Jog Alone
http://www.boredpanda.com/self-defense-ring-go-guarded/?_t=1&_f=featured
If you're a woman who likes to jog but you don't always feel as safe as you'd like to, this clever little anti-assault ring might be just the thing you're looking for. It's called Go Guarded and it's a plastic weapon with a serrated edge that can be worn on any finger. It can't be easily knocked out of your hand like other anti-assault devices such as mace, pepper spray, and rape alarms, and it might just give you a fighting chance should you find yourself in a dangerous situation.