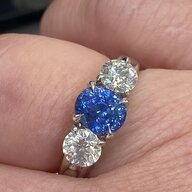 Joined

Feb 29, 2012
Messages

8,235
So remember last year the house they were going to buy burned down in the car fire two weeks before closing.
Today, my sister is at work, and my BIL left to go get the kids from school, and now they closed the highway so he can't get back to go get their animals.
There was no indication when he left that this would happen.
So now everyone is freaked out. I'm about to go search to see what is happening... I don't want to keep calling her and stress them more, they have several cats (3 came with the house), chickens and 2 dogs that are inside the house.