Hi everyone!
I too have been stalking these posts trying to absorb all that I can, such wealth of knowledge is up here!
I am (along with hubs of course
gifting myself a ring for recent birth of our first born.
I too have been drawn by teal and greenish blue sapphires, and looking to design a ring that will replace my engagement and wedding band on a regular basis.
Scouring the webs I have found many great resources.
I currently weighing too options:
5.74ct Madagascar Oval Greenish Blue Sapphire - B10684 at The Natural Sapphire Company
www.thenaturalsapphirecompany.com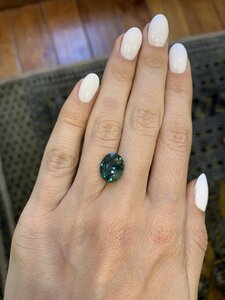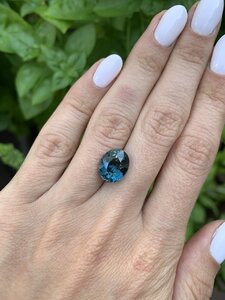 To my inexperienced eye, this seems like a beautiful stone
Alternatively, I have found the following
Any thoughts? Your input is greatly appreciated!