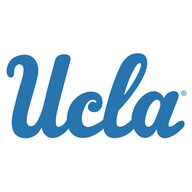 Joined

Apr 21, 2020
Messages

74
Hi everyone,
A huge
thank you
again to everyone who responded to my last thread re::
https://www.whiteflash.com/loose-diamonds/round-cut-loose-diamond-4344283.htm
. Per my SA, the 'declined' diamond quickly went to another home so I guess that's good.

Meanwhile, we are about 1 week away from visiting

WF

(yay!), and I've continued to monitor their inventory. A listing for an

ACA

2.1 H VS1

was recently added, so I asked my (very patient) SA to pull it and take some pics/video. Her team used an

ACA

2.0 G VS2 and an

ACA

2.33 H VS2 from last month as points of comparison. I'm wasn't loving the inclusions on the other two when I saw them previously, but really just using them now for color comparison.

My SA said that the 2.1 H VS1 is a solid H in her opinion, but holds up well against the G. I checked the HCA tool and the 2.1 H VS1 scored a 1.1 which I believe is a positive.

Here is a link to the diamond:

https://www.whiteflash.com/loose-diamonds/round-cut-loose-diamond-4359593.htm

Here is a link to the comparison video:

The amazing H color diamonds posted by

@Dmndsr4evr11

,

@munchee

,

@daisygrl

,

@Dancing Fire

,

@LLJsmom

and

@TweetyBird23

has caused a rethink about G vs H colors.

@diamondseeker2006

, you also mentioned a higher H could be reasonable (assuming a larger size) but that 2.34 H VVS2 never reappeared unfortunately.

@Karl_K

, there is internal graining noted on the cert, but my SA assures me it's not impacting the stone at all.

@'ing a few others kind enough to have also provided input last month -

@NicoleNeedsHelp

,

@MrsBlue

,

@MamaBee

,

@Titan7

and

@CareBear

My current thinking is to grab this diamond so that my fiancé has the option to keep it or pass on it after viewing in-person. I think I was the one that wanted the G color more than she did, so maybe she won't be color sensitive and maybe she will be happy with the 2.1 size. Or maybe she won't and we'll keep waiting, LOL. We'll being looking at other colors and sizes while at

WF

to hopefully help with our education and decision-making process.

With that said, do you all think the 2.1 H VS1 is worthy of consideration?
Need to make a final decision by tomorrow/Wednesday... TIA (again)!