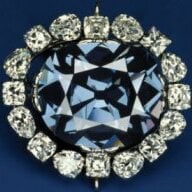 Brilliant_Rock
Staff member
Premium
Joined

Jan 18, 2010
Messages

1,473
Introducing the new Pre-loved PS Jewelry Forum!
First, we would like to thank you for your patience! We appreciate your suggestions for a PS jewelry classifieds forum, and we are happy to make this happen! Sharing bling comes naturally to PS'ers, and we want you to have a place to post and chat about pieces you'd like to buy or sell. So please, use this forum to advertise your listings. We want every jewelry piece to find a good home!
Unlike in the past, you will be welcome to post links to your jewelry for sale on other websites, including DB, ebay, etc. but only in this forum. Self-promoting links in other parts of the forum will be removed.
Questions? Please ask in this thread and we will respond as soon as possible.
Enjoy!
Link to the forum:
[URL='https://www.pricescope.com/forum/preloved-ps-jewels-f92/']https://www.pricescope.com/forum/preloved-ps-jewels-f92/
[/URL]
It will only be visible for logged in members.
This forum is in beta testing mode. The following policies need to be understood and followed by everyone using this forum to keep the forum active. Please help us by reporting any behavior in this forum that violates these or other PS policies:
1. Do not post contact information. This forum is only for advertising your own personal sales on other websites such as Ebay or other similar for-sale websites. No transactions are to occur on PS itself.
2. Listings are ONLY for advertising natural stone jewelry, gems, or settings. NO other items may be advertised in this section, which includes synthetic stones.
3. Advertising in this section is for CONSUMERS ONLY. If we feel that any member is abusing the privilege, a time out will be given and a second warning will result in a long time out from PS or permanent banning depending on the situation.
4. PS is not liable for any sales that you may choose to post on the PS forums and does not make guarantees regarding the accuracy or legitimacy of these listings. Buyers should do their own research before purchasing. Buy and sell at your own risk.
5. Moderators reserve the right to remove listings at their discretion that violate PS policies, the policies of this pre-loved jewelry forum, or the spirit of PS.
6.
Policies may be updated as necessary. It is your responsibility to keep abreast of new policy changes. Please check back frequently.
7. You may only post your listings in one thread in this forum and listings may not be self-promoted in other forums. Listings with multiple threads will be removed. If you need to update your price or listing, please post another post in the thread for your item.
8. Enjoy your new jewels and make sure you share photos!