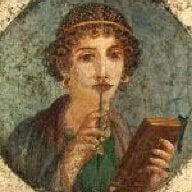 Joined

Dec 15, 2015
Messages

246
To my dear PS friends who have so changed my life (in the best possible way): some super exciting news to share!!!!!
As I've mentioned in several posts, I have a long-time BF and we're planning to get married soon. My man has been saving up to get me exactly what I want: we set a budget and had a rough timeline that the stone would be on my finger around December 2016. In the meantime I've been PS-ing like crazy and have changed my mind about 100 times: I started with wanting an EC, then moved to an oval; subsequently switched to an OEC in an octagonal bezel.... It's been a ride lol. But having discovered antique diamonds and especially JbG, I knew that Grace had to be my vendor (she speaks to me!) and that it HAD to be an antique stone: those broad pastel flashes and the romance of the past had me at hello. So I peruse JbG's website and IG on a daily basis dreaming up my ring.
In December, I was in my favourite section (2.01-3 carat loose diamonds) and although I NEVER thought of a marquise, I happened to click on this gal:
http://www.jewelsbygrace.com/loose-diamonds/2-01-to-3-00/2-44ct-antique-marquise-cut-diamond-gia-i-vs2#.V2jPCFdbslY
Something about her spoke to me right away: I found her graceful shape and pastel-y flashes TDF (not to mention her extensive dimensions!!!!). Then it hit me that a marquise checked all my boxes: I want something elongated (love round, but it just doesn't look right on my hand) with the light play similar to an OEC.
So my obsession began: I checked her EVERY DAY and watched every video 100 times. I worried that she would be sold and that I would never find another like her. In short: I was in love but (big but) my darling man wasn't ready and had previously said he preferred not to do lay-away.
Fast forward (and rewind) to last week: we were in Europe on vacation. Both of us were feeling extra romantic given the vacay factor but also given that we've had a lot of time together lately. I work in NYC and he works in Toronto (where we are from) and although my job allows me to come home a lot (I have 1.5 months in the winter and 4 in the summer, as well as 3-day weekends whenever I want) nevertheless it's been tough to adjust to this long-distance thing (we were together for years and years before this NYC job) and I know he is super happy I'm home for the summer. SO in a moment of love (or weakness!) he told me to LAY-AWAY THE MARQUISE!!!!!! Obviously I dashed to the nearest wifi connection and shot Grace an email, and after several days of very kind correspondence we have put the deposit on the diamond (like literally 5 minutes ago... I don't even think she is listed as being on hold yet!) SO SHE IS MINE! I'm over the moon (clearly) and very grateful for all the insight I've gained here.
As for setting: I'm putting her (for now) in Grace's 20kt miligrained bezel like this:
http://www.jewelsbygrace.com/custom-work/1-09ct-fancy-yellow-vintage-marquise-cut-diamond-bezel-ring#.V2jR2ldbslY
BUT my gal is going to be N/W.
Thanks so much for reading. Can't WAIT until she is on my finger!!!!