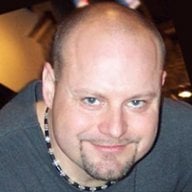 Joined

Sep 9, 2004
Messages

5,212
Historically, an AGS "Triple Zero" implied a diamond receiving the following grades of zero on a Diamond Quality Document:

Historical Triple Zero Cut Grade: AGS Ideal 0

Polish: Ideal

Symmetry: Ideal

Proportions: Ideal

Color Grade: AGS 0 (D)
Clarity Grade: AGS 0 (IF or Flawless)

However, there has been increasing misapplication of the term "Triple Zero" by sellers. They disregard the color and clarity grades and refer to the fact that diamonds with 0 in cut have three criteria (polish, symmetry & proportions) which all must be ideal.

Edited to add: As of 2005 the three criteria are light performance, proportions and finish.

New Triple Zero

Cut, Ideal: AGS Ideal 0

Polish (as of 2005 Light Performance)

:

Ideal 0
Symmetry (as of 2005 Proportions Factors)

:

Ideal 0
Proportions (as of 2005 Finish - which includes both Polish/Symmetry)

:

Ideal 0

Color Grade: AGS 2.0 (H) – or other

Clarity Grade: AGS 4 (VS2) – or other

Obviously this allows sellers to pitch "triple zero" for all diamonds with ideal cut.

AGS tried to address this, but the increase in usage caused them to eventually redefine "Triple Zero" on their website's FAQ.

http://www.agslab.com/faq_consumer.html

Click on "Grading" and a list of FAQs appears.

Halfway down, rollover "What is an AGS '000' or Triple Zero?"

Edited: They have removed the above from their FAQ.

I received these comments in a private communication from AGS:

Technically an AGS triple zero was a diamond with a 0 grade in cut (Ideal), 0 in clarity (IF or Flawless) and 0 in Color (D). AGS 000. However, sellers (internet sellers at first) started calling diamonds with the 0 in cut triple zeros because proportions, polish & symmetry all had to be 0 to get the cut grade AGS 0.

AGS tried to address this , but it has entered the modern lexicon. It became an "if you can't beat them, join them" thing.