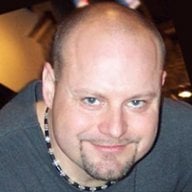 Joined

Sep 9, 2004
Messages

5,212
A little FYI for those following the ASET image peculiarity.
Yesterday I asked
Brian Gavin
to look at images and the chart for 57 table that shows the consistent change from green to red in the eye of table at 40.768. Upon seeing it he accurately assessed it as a table reflection dynamic. He also pointed out the fact that GIA has long used this area to assess LGF construction, and that cutters routinely use this area when cutting to assess other optical properties. (I should have asked him in the first place).
AGS sent a very helpful graphic that confirmed this: At a pavilion angle of 40.768 degrees the area in the center of the diamond (the ''eye'' as we''ve called it) is receiving light from 45 degrees. When the pavilion angle decreases to less than 40.768 degrees the table reflection area now receives its light from below 45 degrees which is the green area of the ASET. When increased to above 40.768 the light is received from the red area which is 45 to 75 degrees in the ASET.
What you are noticing is a pavilion combination that is transitioning at the 45 degree mark. James Caudill calls these stones "on the ledge."
(Copyright, AGS 2005 - Used with permission)