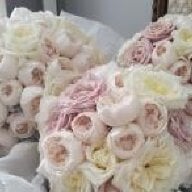 Joined

Jun 7, 2016
Messages

229
Hello,
I'm new to the forum, I come often to read, but haven't asked any questions yet. I've finally found the perfect man, so I'm on the hunt for the perfect diamond (I know what I like

) Most of the diamonds I'm looking at are excellent/very good graded by HCA, I know little nuances will fluctuate each stone, but I wanted to get some feedback on price.
Anyway, I'll be looking at :
Round - XXX/OOO
1.40-1.50
GIA/AGS
SI1-SI2
I-J
I'll be purchasing in USD, what would you say is the price range? I have a budget in mind, I won't post yet, I want to see what realm of numbers that come up. Thank you!