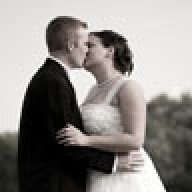 Joined

Mar 31, 2008
Messages

308
My fiance bought my stone last October from I.D. Jewelers. It is gorgeous cushion, .55 ct SI1 G, and has a perfect 1.0 ratio of length to width. We decided to pick out a temporary setting and upgrade possibly next year, so we just went to a local jeweler, chose a 14k white gold solitaire setting, and purchased it. When the goldsmith went to set it, the owner came out and told us that we couldn''t set it the "normal" way, with the 4 prongs over the corners of the cusion. They said they were not comfortable doing it that way because it could twist in the setting and fall out very easily. They said it would be much safer to set it with the points to North East South West, because it would be more secure, and we decided that would be fine.

Now, almost 6 months later it already needed to be replated. I took it elsewhere, and the jeweler took one look at it and said the setting job was awful, and that the corners were much more vulnerable to chipping and it would be safer to have the corners in the prongs. He also said that two of the prongs were not flush with the diamond, and two were also "cut smaller" than the others. I called the store where it was set, and they pretty much told us they could only do a princess head with the protected corners, and we would have to order a whole new setting and head. Honestly- my stone would look silly to me with the squared off bezel corners of a princess setting.

At this point I''m not really sure what to do. We won''t be able to upgrade the setting until next year, after our wedding. Is my stone much more likely to chip on the corners? Should we pay more now and have another temporary setting done and hope the stone holds? I guess I just need some advice on what to do. We dont'' want to spend much more money for only another temporary setting, but if we absolutly need to, then we would.

I''m attaching a picture of the direction my stone is set- the top one is the way I have it set now, and the bottom is the way I wanted it to begin with, but was told is impossible with my stone.