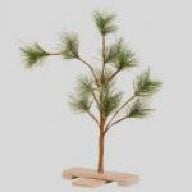 Joined

Jan 18, 2012
Messages

662
DH and I are expecting a baby in November. We're renting, a townhouse-style house with adjoining houses on both sides, with no plans to move. I've always known that when one set of neighbors is yelling at their kids, I can kind of hear it through the wall into our bedroom but it's muffled. They'll be OK with baby noise, since we're friends (watch each others' cats, etc) and their wall adjoins my/DH's bedroom anyway, which will be the less-baby-affected room after about 2-3 months.

I was just doodling around in the nursery-to-be over the weekend, a room we've never really spent time in, and discovered that I can hear our (nursery-side) neighbor SNORING through the walls! We barely know those neighbors. I don't think the baby will care one bit that there's a bit of sound leakage from the neighbors but I'm more concerned about what OUR baby will do to THEIR sanity. Also, my/DH's bedroom shares a wall with the baby's room, as well as an air vent which is a direct passage (i.e., can see light right through from my room to the baby's room) and we'd like it a little quieter on our own behalf as well.

Please don't get all up in arms about "babies have to cry" and "don't ignore your baby, you horrible person" and "if you soundproof your baby into its room that's dangerous!" -- yes, they do cry, but sometimes they just cry for reasons we can't do anything about. DH is already getting excited about setting up some wifi webcam monitoring system. Our walls are just thin to begin with, and for my sanity and that of the neighbors, I'd love some tips on reducing noise transmission that could be implemented without major structural changes to a rented house and for a reasonable amount of money (say, <$500 -- yes, it's worth that much, easily!). The nursery room is about 11.5 x 12.5 ft.