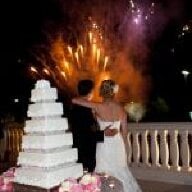 Joined

Jan 8, 2009
Messages

690
Hey ladies….ok since so many wonderful women on this site give thoughtful and insightful advice, I thought I would come to you for help with a friend, since she wont sign up for this site.
Ok…backstory: She is 29 years old and is going to be 30 in October. She dated her bf for a year or so in HS. They broke up, and got back together during college. They dated for 5 years consecutively. She wanted to get married, and made it very clear to him. They fought about it a lot, and finally she broke up with him because he wasn't proposing. Well they were broken up for about 2-3 months, he kept calling her, and finally begged her to come back, saying he made a mistake and wanted to marry her and was ready to get married. So they got back together, and she moved into his house. Well….its been three years since, and he still hasnt proposed.
She is extremely unhappy, depressed, cries every night, but she says she loves him very much (has also alluded to the fact that she is older, wants to have kids, and doesnt want to "date" or start over again. So I think she is settling). He is completely insensitive to her feelings, dismisses her comments on marriage, they get in a fight every time she brings it up, etc. The house is in his name, and he pays the mortgage because she doesn't make much. He constantly throws that in his face, calling it "his house", has friends over all the time, leaves it a mess, etc. When she moved in she thought it was to get towards marriage, and keep a home together etc. But he sees it as his house, and she just stays there. Its so annoying.
Here is my dilemma……how much do you get involved in your friends relationships? And how do you give them advice to get out, not knowing if they ever will (meaning like if you bash the bf, and they stay together, then they resent you….etc etc). My problem is, I want to give her the advice I think she needs to hear, which is LLLLEEEEAAAVVVVEEEE, but sometimes I think she doesn't want to take advice from me because she just thinks I am comparing my relationship to hers. Like my bf and I have been together since HS (no breakups), so I think she feels like "you've been waiting a long time too, who are you to talk?". The big difference is though, I am 24 (not 30) so not feelings of time running out, biological clock ticking, etc, we BOTH decided to wait to get engaged since we were so young, we bought a house TOGETHER and it is OUR home, we act like a married couple, and my bf doesn't act like a frat boy LOL. Plus (and I haven't told her this yet because I want everyone to be surprised), but he has the ring. Plus I never LEFT and had my bf PROMISE he was ready to get married and not do it. So its hard for me to not see her situation as problematic, but at the same time, I don't want to use my relationship as a gage for hers. I am just afraid if I say too much she will resent me if she stays with him, but whenever she complains about him or questions what she should do I just want to hit her and say "WAKE UP"! LOL
I don't know, sorry for the long post. I guess I'm just looking to let it out and seek any tactful advice you think I should give her. Thanks!