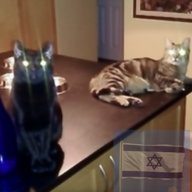 Joined

Jun 8, 2008
Messages

46,138
Here we go again another skin thread but really more a thread on hopefully sharing experiences on how PSers accept what they cannot change. Over the years I have found PS to be a great source of info, advice, support and wisdom so what better place to come when I am currently struggling (mentally as well as physically) with more skin issues.
I have tried and continue to try whatever I can to control my skin which is not behaving. Since my 40's (and I am now 51) I have been dealing with skin issues but it is getting worse. There are times of relative quiet that can last many months but then the conditions flare again.
Currently dealing with POD, rosacea and the fact that my face feels irritated
all
the time. I am constantly aware of it hurting. That is my main issue really over and above the physical appearance. That my face always hurts. A constant irritation. Sometimes worse than other times but always there. And of course it does alter my appearance which is a source of sadness and stress for me but that pales in comparison to how it feels. But both of these aspects affect me.
Generally I have a good attitude and I am trying to maintain a positive perspective and outlook I always try to maintain my sense of humor because that is critical for my well being. But just posting here to see if any of you might have some other tips on how to do this. I am not looking for treatment advice as I really have tried everything and am under supposedly excellent medical care. But of course if you have something you feel might help I welcome hearing it and am always grateful if you are willing to share with me.
Here is what I do so far in accepting what the reality of the situation is.
1. Grateful for all the good I have in my life. My dh who is always a source of comfort love and support.
2. Grateful for all my good friends who love me as I am no matter my appearance. They love me for me and not what I look like.
3. Grateful for our health because this is not a fatal issue so I have to suck it up and deal with it. So many countless people dealing with so much worse. And it makes me mad and disappointed in myself to be upset with what I am dealing with when there are so many others suffering with so much worse. Really need to appreciate all the blessings in my life.
And finally,
4. What is my alternative? I have these medical issues no matter what (at least for now and maybe forever but all I know for sure is for now and this is my reality) so I can have it and be miserable in my frame of mind or have it and try to be happy anyway. Not let it ruin the rest of my peace of mind. Handle it the best I can and live my life and enjoy my life despite having this always present issue. There really is no other good alternative so make the best of it.
I find this quote to be a source of comfort. "The mind is its own place, and in itself can make a heaven of hell, a hell of heaven.."
― John Milton, Paradise Lost
That's all I have right now. Looking for other pieces of wisdom and advice on how you have overcome adversity in your life no matter not being able to control it and still been able to maintain your peace of mind and contentment. Maybe I am not that smart because it seems I am learning these lessons over and over again and yet I am still learning how to accept what I cannot control and still have peace of mind and contentment. But I am ready and able to keep relearning what I need to in order to survive my mind's angst.
Thanks for reading and sharing.