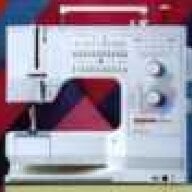 Joined

Jan 24, 2003
Messages

1,947
Dancing Fire|1465429409|4041909 said:

liaerfbv|1465420971|4041841 said:

Actually DF, I'd really like you to share with us how many full-time jobs she's applied to in the past 8 years. Since you've been subsidizing her (as you constantly remind us), I assume you require her to submit information to you re: the jobs she applies for - as anyone has to do when collecting unemployment benefits. Please share with us the details of how Obama has personally failed your daughter in her employment attempts.

After my daughter graduated from college 4 yrs ago she applied for many jobs but only received one interview. she then decided to go to nursing school which she did graduated from last month. We'll see if she can find a job soon. Obama didn't failed my daughter personally but he did failed the whole country by creating very few jobs in the past two yrs. Notice I didn't saying anything negative about his first 6 yrs in office? b/c our economy was in a down cycle, but the job report for the month of May (38K new jobs) is laughable ...

except for those millions of people who are looking for employment.
Here's a nice table for you to peruse DF.
https://en.wikipedia.org/wiki/Jobs_created_during_U.S._presidential_terms
One of your favorite presidents (Jimmy Carter) had the highest job creation during a presidential term in the last 46 years!
If your daughter can't find a job anywhere in this country as a nurse, something is seriously wrong but do not despair. I suggest she call Donald Trump and ask if she can get a job in one of his hotels. He is a huuuuuge job creator! And if she doesn't want to do housekeeping, maybe she's more of the outdoorsy type, I'm sure there'll be plenty of employment opportunities building Donald's terrific wall! (oh wait, he has to be elected for that to happen - better stick to housekeeping...)