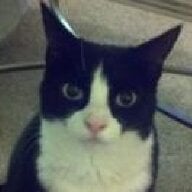 Joined

Aug 8, 2005
Messages

40,198
So, what does a typical weeks worth of dinner menu's look like at your house?

For example this week our menu is tentatively scheduled as follows:

M: Mushroom empanadas (we had a big lunch)
T: Chicken beasts (pounded thin and dredged in flour) with leak vermouth pan sauce, mashed potatoes (left over from braised short ribs last week) on side.
W: Pan seared Opah with an meyer lemon buerre blanc and small roasted patty pan squash on side.
Th: Fresh Truffled Ravioli's with a shitake mushroom and pancetta sauce
F: Tikka Masala with Paneer, Naan on side.

Please share.