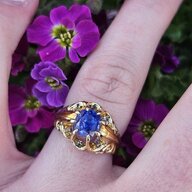 Joined

Apr 13, 2018
Messages

1,201
I apologize for contributing to this problem.

I need to chill out.
You saying this means a lot to me.
I think its easy to get riled in times like these and I truly have no desire to argue or have negative interactions with others; including you.
Ive noticed your interactions have become increasingly hostile as of late and I'm sure most of it is due to the situation were all in.
Just know that despite our differences in opinion we all just want the same thing; to be healthy and feel little glimpses of happiness.
You owning up to being high strung shows your maturity & I will uphold this by doing the same if I ever go too far as well.
PS can be a place where we can lean on each other and help eachother going forward.
& I'm with you, the ignore button is a feature for a reason, and nobody should feel weird using it.