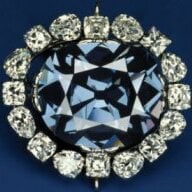 Brilliant_Rock
Staff member
Trade
Joined

Jan 18, 2010
Messages

1,322
Dear Pricescopers,

This is a challenging time for the human population. People are being killed, by disease or mistreatment, and many people across the globe are hurting financially. We're divided politically like never before, and it seems basic human kindness is lacking.

We expect a higher level of interaction here. One of kindness and respect.

This is notice that I will be giving out long timeouts to people at our discretion who cannot show kindness to their fellow PSers. We also may decide to once again ban political discussion.

We will be using our discretion, please help us by reporting, but know that the call is ours to make. The following behaviors are some of, but not limited to, the kind of things we have been seeing that will result in time outs:

-Swearing at other PSers

-Calling other PSers insults, including calling them stupid, lemmings, idiots, etc.

-Anything that we perceived as a threat

-Anything that is racist

-Anything we think is not in the spirit of PS


We have an amazing community so please remember that online posts do not always carry the tone or intentions of the writer well, please give everyone the benefit of doubt.

We understand that this is a difficult and very emotional time but we should strive to act like adults.

Please consider this your one and only warning.