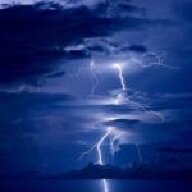 Joined

May 23, 2012
Messages

13
Hello all

I believe this is my first post...long time lurker here. I could use your help.
My husband is looking to upgrade my 1 carat solitaire to a bigger stone. This would be a wedding anniversary/Christmas present. I cannot decide, so I wanted to get others' opinions on which stone to go with. They are both blue sapphires. One is a lighter-colored 1.5ct round, and the other is a 2.49ct antique cushion cut. The latter is much more valuable than the former. We do not live in an unsafe area, but . I have bought from this vendor before. I do not know if they are on the trusted CS vendor list, but I believe they are pretty good quality. I need to make a decision within the next few days at most.
As to the setting questions. I know that the round would be easier to find a stock setting for. The antique is just outside a typical stock setting (9.07mm x 6.82mm x 4.40mm). Would a basic custom head be all that much more than stock pricing? My current engagement ring head is attached in a vintage 8-prong crown setting.
Please help! TIA! I certainly don't mind providing pictures or more details.