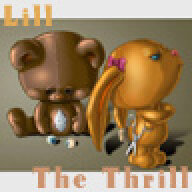 Joined

Feb 19, 2007
Messages

261
This might be an awfully stupid question, cause I don''t seem to get it...I even slept over it, lol, but I couldnät seem to come up with an answer so here goes...
I was checking out
WF
, and I came across this diamond
http://www.whiteflash.com/round_ideal_cut/Round-Ideal-Cut-cut-diamond-1231771.htm
# It''s an ideal cut (EX/VG) RB, 2.04ct, K, SI2 diamond, and it''s priced at $18,271, and then I did another search and found tons of diamonds around 2.20 ct, ideal cut (EX/EX), I color, SI1/VS2 around the same price as the K, I even found a few that were priced as much as ~2k lower...The K is not branded or an ES yet it is more expensive than a diamond that''s almost 0.20ct bigger, better cut, 2 color grades higher and 1-2 clarity grades higher...
Here''s an example:
http://www.whiteflash.com/round/Round-cut-diamond-1858071.htm
I''m not really in the market for a diamond, this was just more of a windowshopping-thing, but it kind of caught my attention, I obviously must be missing something, but what exactly?