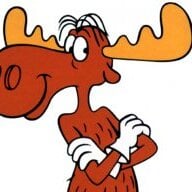 Joined

Aug 31, 2010
Messages

1,196
So I got this purse because I wanted to try a crossbody:
Everybody raves about how wonderful they are; all your stuff is right there on your hip, both hands are free, no theft worry, etc.
I carry too much stuff on a daily basis, so I thought this would help me pare down. I went down to the absolute basics for me and it seemed to be working. Until I went on an extended errand day Friday. I kept switching sides until just taking the thing off and leaving it in the cart at Target. My neck was killing me and hurt all night.
Should I just give up on a crossbody? I realize the strap is thin.
Does anyone else have this problem? I realize it's not the end of the world and I've got plenty of other purses, but for some reason, I'm really disappointed.