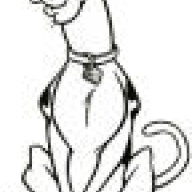 Joined

Jun 10, 2003
Messages

787
Hi everyone,
I have a couple of questions about Hearts & Arrows diamonds.
I contacted a vendor recently concerning a stone that had piqued our interest. It was an AGS Class 3 stone, but the vendor told me it was an H & A - that it was a Class 3 because of the extremely thin girdle. I thought stones had to be AGS0''s to be H & A...is this possible?? Interestingly, the AGS certificate made no mention of "AGSL H & A", which is what I''ve seen when viewing other AGS H & A certs.
Secondly...if I find an ideal cut stone that comes up roses on the HCA, but it''s not a H & A stone, is it any less visually beautiful/dispersive/fiery than the one that is Hearts & Arrows? What is the intrinsic value of a H & A stone? Does it add more beauty, fire, etc., versus a non H & A stone that is cut to ideal specs?
Hope that''s as clear as mud.

Any and all replies welcome!