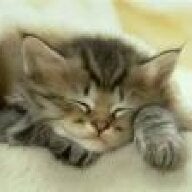 Joined

Mar 21, 2011
Messages

2,047
On my previous post where I was a happy winner of this gorgeous
WF
diamond setting...to now
As some of you read may know that I was hoping to gift the setting to my mother since she's done alot for me in my life and doesn't have a beautiful setting to match her diamond. Well I was so excited to tell them, first I called my dad and sent him the link of the website and setting and tell them what a great store
WF
is since he is not comfortable about sending the diamond to
WF
. He said he'd talk to my mom later and see what she thinks.
Well she just called.. instead of a happy surprise, I got scolded for I should focus my energy on job and etc instead of things like this. I should be happy with my current e-ring( I'm perfectly happy with) which I'll be wearing for my life time and stop putting my energy into this nonsense...
I hang up the phone and asked myself... what just happened?
This is just so upsetting...