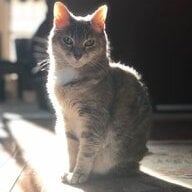 Joined

Jun 17, 2009
Messages

13,119
I think the whole point of getting vaccinated is that none of us knows exactly how our bodies would react to Covid. There are plenty of cases of younger people now, with no prior health conditions, contracting Covid and dying shortly afterwards. I am over 60, there was no way I wasn't going to get vaccinated, and I'm not someone who has ever previously had a flu jab, because I just didn't think it was necessary. I'm healthy, not on any kind of medication but I could not predict if I would recover or die if I got Covid, and I wasn't about to risk finding out. I also didn't want to have to live with organ damage caused by it. We've had 3 lockdowns in the UK, simply because people wouldn't adhere to social distancing and mask wearing, hence the spread of variants, Delta in particular. We're finally seeing some light at the end of the tunnel because of the high vaccination take up.

Our scientists are saying that even if you've had Covid, you should still get vaccinated. I'm happy to take the advice of experts. If I have any long term detrimental effects from the vaccine, so be it, but I'd rather be part of the solution than the problem. My view is that it's not about me as an individual, but about doing what's right for everyone.

I'm not bashing anyone who can't for medical reasons get vaccinated.
Very well said
@Austina
. I agree with everything you've written.