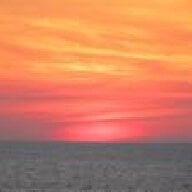 Joined

Sep 16, 2009
Messages

2,309
Did you have vertigo after getting the jab? Do you mean vertigo in the sense that the room seems to spin at 200-300 miles an hour and you can't even get up, you just lie there until the rom stops spinning. It may or may not be accompanied by vomitting (I did not throw up in 2017 but I did when I had the second one in 2018. They were truly truly the two most horrible experiences I've ever had in my entire life.

I also have daily dizziness (swaying, unsteady, feeling like you're in a boat) which I am learning to cope with while I go about my everyday business.

Oh dear, I do occasionally have cold sores, like 2-3 times in my life. I suspect I may have dormant EBV (tested for active which came back negative).

Thank you so much for responding and for your kind wishes.
I had vertigo that started the second day after the jab and lasted for roughly 3 weeks although the last week was significantly improved.
This was my first and only experience with vertigo.
The room wasn't spinning, instead everything was rapidly moving back and forth. The movement was constant and absolutely nothing helped. I would lay down or close my eyes and everything would still be oscillating back and forth. I didn't vomit, but when I finally could read it made me feel nauseated.
Apparently this is consistent with HSV-1 (I also had a cold sore at the time). The specialist believes it was just a flare up due to systemic stress that may have been brought on by the vaccine or could be completely unrelated. The doctor at the ER was the one who called it a vaccine side effect so this is what I believed until speaking with the specialist on Wednesday.
I have two autoimmune diseases and they were not affected by the jab.
All said and done, I am impressed with the medical care I received. Anything possibly vaccine related is being taken very seriously.
Last edited: