Joined

Feb 1, 2020
Messages

433
Dear PSers
I hope you are all well. Not so easy times.
I am still doing research about my stone. Up until now I could not really figure out what the cut is - well, it is a brilliant cut with characteristics of an OEC, but not a transitional either. It is an "older" stone/ring, though. But from when - I don't know.
Since the table is 59.76% and the depth is 58.85%, I was wondering if it falls into the category of a 60/60 diamonds. So my question: do only stones with 60 table, 60 depth qualify as such, or also stones with specs close to that?
Further:
Crown angle: 29.1
Pavillon angle: 42.2
Star: 45%
PGF: 67.2%
Girdle: medium to thin, bruted
It's hard to take a good picture.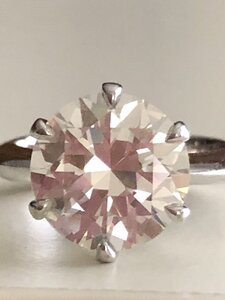 Take care, everyone!