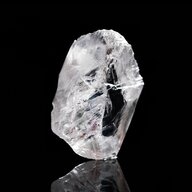 Joined

Jan 9, 2021
Messages

8
Hi! I am new to this board, have been lurking on and off and only truly started paying attention and learning from everyone when I finally decided a 5 stone ring is what I am after. I have been admiring all the beautiful jewelry and some amazing artistic custom made pieces, and I thought I have found my people!
I saw was a 5 stone radiant cut ring on
JA
loved the look of the continuous strip of diamonds and then I saw a trellis 5 stone in rounds and have been undecided ever since. Both rings are no longer on
JA
but they have offered to custom make and are working with me on the specifics. I am also waiting for a quote from
BlueNile
as well.
My finger size is 5.5 .. I am looking at .40 , but willing to go with .30 or .35 in white gold/platinum for the finger coverage, really love the trellis/uprong look but am flexible with setting.
After contacting
JA
and
BN
initially, I read more threads and discovered
IDJ
and LaurenB. And have contacted them as well. Another thing I discovered is that the radiant cut is not receiving a lot of love and I am confused and wondering if I would be making a mistake on getting a radiant 5 stone ring? I hope this is where all the expertise will come out and help guide me.
JA
is the only ring that will come with GIA certs. I don't think I am too concerned with the GIA certs as the stones will be max at .40, I know .50 and up is a whole different ball game.
Rings in pictures are 1.50 and 2.00 - radiants F, VS1/ rounds F, SI1.