I have ordered this setting in platinum for a 1c oval diamond. I am delighted with the stone (after much advice from you guys and Todd Gray), but am now worrying about the setting.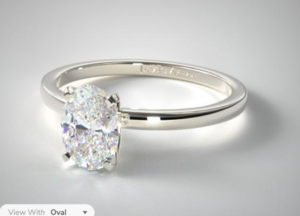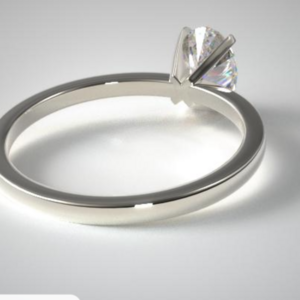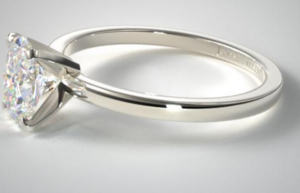 I mainly chose this because I want a 1.5mm band and this was one of 2 options. Now I'm worried it won't be secure enough.
What do you guys think? Was it stupid to order only 4 prongs and no basket?
I did contact them (
JA
) about a custom design 2 weeks ago but still haven't heard back and I couldn't wait any longer to order! I phoned customer service today and the lady I spoke to said it will be secure and not to worry - she seemed to be basing this on the stone only being 1c.
It may be too late to change, but should I try to?
Would 6 prongs detract from the stone? Or would the protection make up for the aesthetic loss? Or would 3 prongs either side be worth a try? (Thus avoiding the 'marquise look'.)